Today we have with us Umeysh Ramalingachar – Chapter Co-Director @ Startup Grind, Bangalore.
He is a Strategic Advisor | Partner to many Startups – where he mentors, helps in raising funds, brand connects.
Startup Grind is the largest independent startup community, actively educating, inspiring, and connecting more than 2,000,000 entrepreneurs in over 600 chapters. They nurture startup ecosystems in 125+ countries through events, media, and partnerships with organizations like Google for Startups.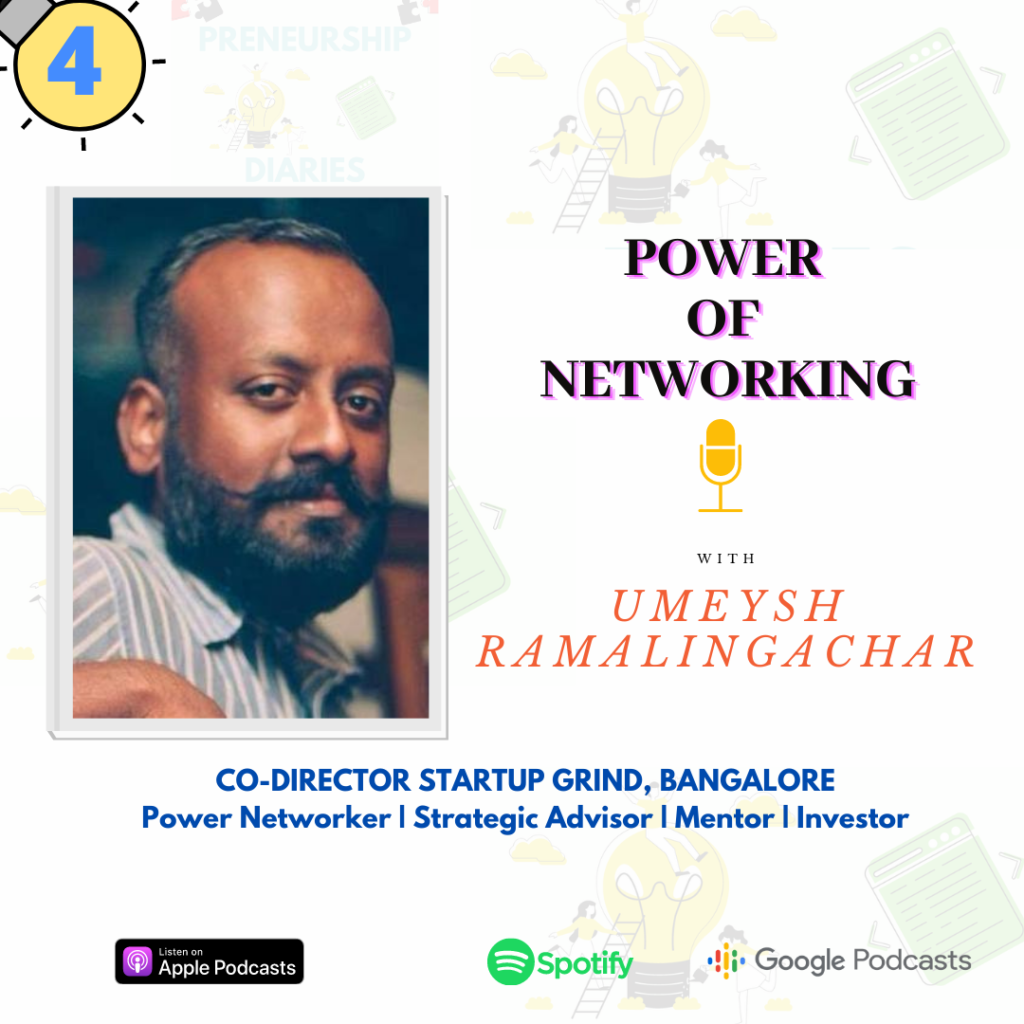 Umeysh is a Power Networker and a Human Magnet!
Highlights of the Talk:
1. Power of Networking
2. Elements of a Startup
3. Platforms to pitch a business
4. Social Entrepreneurship
5. Minimalism and Wellbeing
Umeysh can be reached out at umeysh.ramalingachar@startupgrind.com
1. Facebook – https://www.facebook.com/umeysh.raama
2. Instagram – https://www.instagram.com/umsram/
3. LinkedIn – https://www.linkedin.com/in/umeshram/

You can follow me on on the below handles:Pinterest- https://in.pinterest.com/ShwethaCKrish/
Instagram- https://www.instagram.com/shwethackrish/
LinkedIn- https://www.linkedin.com/in/shwethakrish/
YouTube- https://www.youtube.com/channel/UCq4UdnW6j1PCI4SYzbAmAGQ
Website- https://shwethakrish.com