Today we have with us Koushika Viswanath
Who Started craft brewing as a hobby, now turned into a head brewer at one of India's best brewpubs The Grid. He is also a video gamer, craft beer brewing equipment designer, rookie distiller, probiotic fermentation enthusiast and an aspiring permaculturist.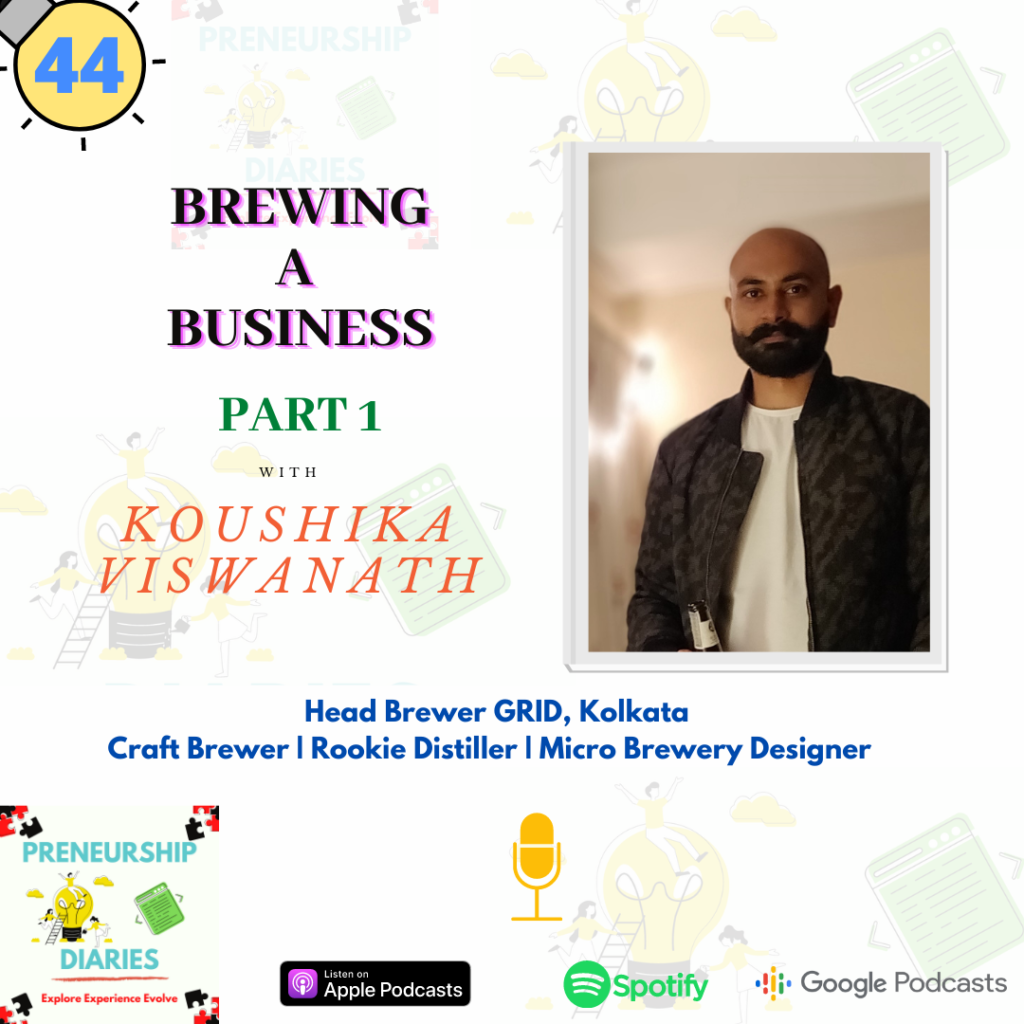 Highlights of the Talk:
Koushika's interest in Brewing
His foray into Professional Brewing
Journey of being a Brewer
Starting a Brewery, THE GRID in Kolkata
Challenges faced while setting up brewery, equipment, team, policies
What a Craft Beer is?
Any health benefit to Craft beer?
Koushika can be reached at koushika.viswanath@gmail.com
Instagram: https://www.instagram.com/jointhegridkolkata/
You can reach me at:
Pinterest- https://in.pinterest.com/ShwethaCKrish/
Instagram- https://www.instagram.com/shwethackrish/
LinkedIn- https://www.linkedin.com/in/shwethakrish/
YouTube- https://www.youtube.com/channel/UCq4UdnW6j1PCI4SYzbAmAGQ
Website- https://shwethakrish.com