ABOUT THE INTERVIEW WITH LALITHA MURTHY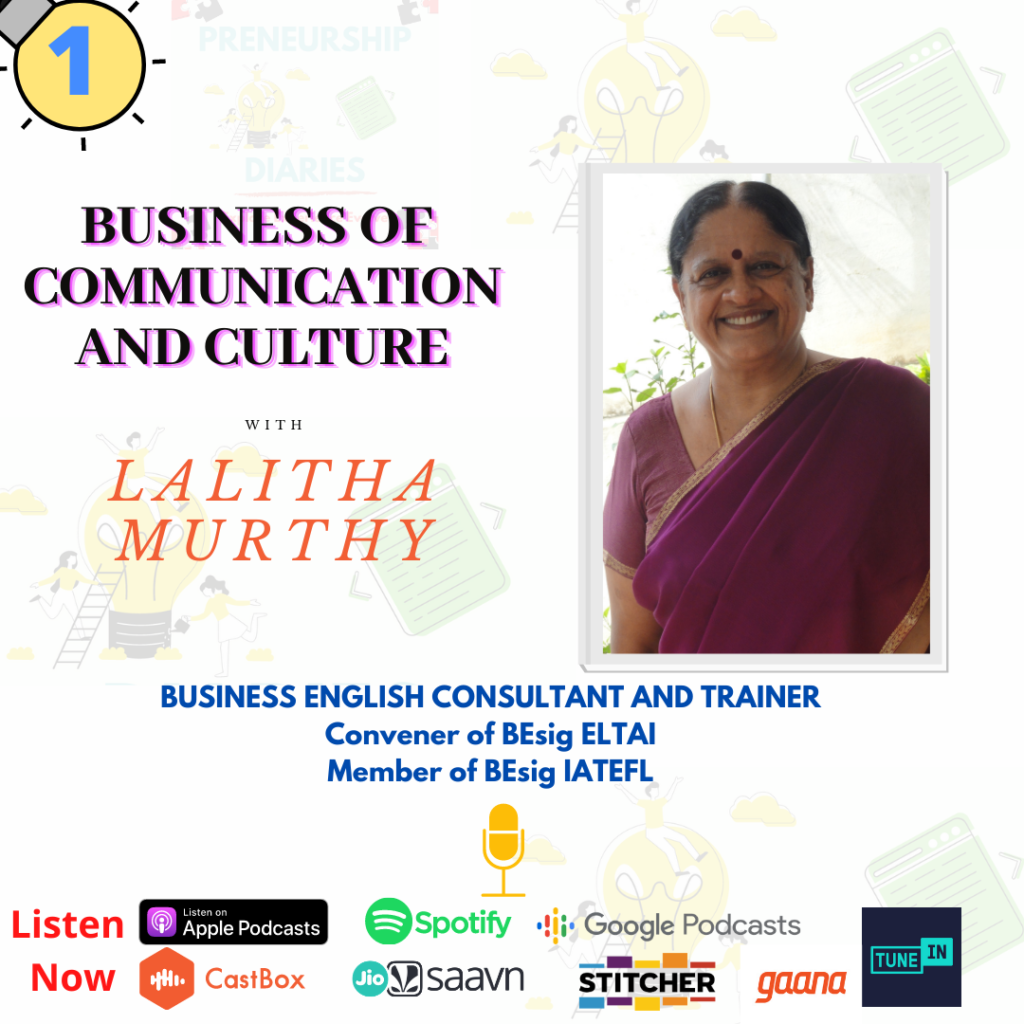 Lalitha Murthy is a Business English consultant and trainer working to improve Business Communication of employees in large organizations.She has been a teacher for 20 years before she moved to training in 2002. Since then, she has created customized solutions to communication problems faced by employees especially by IT engineers.
She is also a Business English trainer for the BEC suite of examinations offered by the University of Cambridge.She has also worked with the CSR department of some organizations creating courses in Business Communication that prepare students at colleges in rural areas to adapt easily to the Global workplace.She has presented at many conferences both in India and other places across the globe.
She has been a member of IATEFL BEsig (The international association for teachers of English as a foreign language – Business English special interest group) since 2005.She is also the Convener of Business English special interest group of ELTAI (English Language association of India).
Topics we covered on the talk:
Ø Explore opportunities as they come your way
Ø Need Analysis
Ø Relevance of Social Media Platforms for Communication of Business
Ø Communication and Culture
Ø Respect people
Ø Well-being and always indulge in what you enjoy to do
Please subscribe and comment so that I know what you felt.
You can reach out to Mrs. Lalitha Murthy on the below platforms:
LinkedIn: https://www.linkedin.com/in/lalitha-murthy-502b6411/
Website: https://communicationandculture.in
Email: lalitha.murthy@gmail.com